Indie Craze (AKA the reincarnation of Covers & eBooks) is a Wednesday weekly post dedicated in the discoveries of free and/or cheap eBooks over Smashwords + Amazon. Indie authors deserves the highlight too for being awesome! Links are provided so feel free to download the book and share it with others.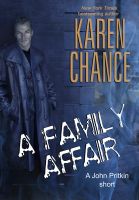 Title: A Family Affair
Author: Karen Chance
ISBN: 9781465716187
Also get: Touch of Dark, I | Claimed By Shadow, II | Embrace the Night, III | The Day of the Dead, III.1 | Curse of Dawn, IV
"The Day of the Dead" is a short story connected to the New York Times bestselling Cassandra Palmer series of urban fantasy novels. It was first published in the Mammoth Book of Vampire Romance (2008) and is now being offered as a free ebook. It features Tomas, a character from Touch the Dark (2006), the first Cassandra Palmer novel.
Purchase Links: Smashwords - Free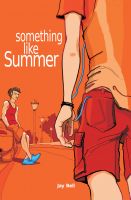 Title: Something Like Summer
Author: Jay Bell
Pages: 291
ISBN: 1453875042
Love, like everything in the universe, cannot be destroyed. But over time it can change.

The hot Texas nights were lonely for Ben before his heart began beating to the rhythm of two words; Tim Wyman. By all appearances, Tim had the perfect body and ideal life, but when a not-so-accidental collision brings them together, Ben discovers that the truth is rarely so simple. If winning Tim's heart was an impossible quest, keeping it would prove even harder as family, society, and emotion threaten to tear them apart.

Something Like Summer is a love story spanning a decade and beyond as two boys discover what it means to be friends, lovers, and sometimes even enemies.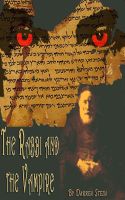 Title: The Rabbi and the Vampire (A Short Story)
Author: Darren Stein
ISBN: 9781458009777
Although Vampires are found in many cultures, this is a short story about the Jewish origins of the Vampire legend as found in the Torah and Talmud which has entered into literature. The information in this regard is factual, as was the treatment of the Jews I describe in the late Middle Ages, just before the advent of the European Enlightenment in the early 1800′s.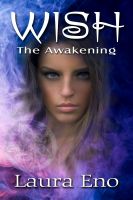 Title: Wish The Awakening
Author: Laura Eno
Pages: 290
ISBN: 1479386995
Most residents of Pine Hill shy away from seventeen-year-old Lelah without knowing why. It's the Djinn magic surging through her blood. She lives in a world where wishes are really curses, dark power meant to twist and deceive in unimaginable ways.

When a fit of temper exposes Lelah for what she really is, she must flee to a sanctuary only whispered about, before her family is exposed and enslaved by their ancient enemy. What she discovers is a treacherous path filled with power, lies, and betrayal – a path that's destined to ensnare her and destroy a civilization.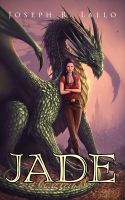 Title: Jade
Author: Joseph Lallo
Pages: 116
ISBN: B004I438LM
This short novel, set after the events of The Book of Deacon, follows the blessed and cursed life of Jade Rinton. Stripped of her family and kept in a tall tower by a fierce dragon due to the scheming of a mysterious stranger, Jade seems to be living in a twisted fairy tale. She soon learns, though, that fate has its own ideas of who should play each part, and that family is where you find it. 
The following two tabs change content below.
Mary Grace
An avid reader who enjoys the company of books than her friends. Goes through everyday as a work slave by trade but in reality, works just to sustain her addiction with books. A busy bee who perfected the act of procrastination. Loves the smell of coffee but favors tea anytime of the day.
Latest posts by Mary Grace (see all)