Indie Craze (AKA the reincarnation of Covers & eBooks) is a Wednesday weekly post dedicated in the discoveries of free and/or cheap eBooks over Smashwords + Amazon. Indie authors deserves the highlight too for being awesome! Links are provided so feel free to download the book and share it with others.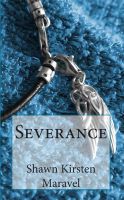 Title: Severance (Volition #2)
Author: Shawn Maravel
ISBN: 9781465760746
Also get: Volition, I
Severance is the bone-chilling, adrenaline-filled sequel to Volition. Charlotte finds herself hoping against reason that her life couldn't really have taken the devastating turn that it has. With Joel still dangerously out of the picture, and no signs that he may ever come back, she finds herself up against an even more dangerous threat. A sexy and cunning threat that is bound to tear what she has always known to be her reality down for good.

When things finally start to look up, another curve-ball is thrown her way, promising to give her what she'd hoped for since meeting Joel, an answer it seems that came a little too late. What Charlotte thought she'd once known to be the truth filters through her fingers, leaving her to believe that her world and the afterworld are much more tangled than she'd originally expected. She comes to find that love and lust are no longer the sole deciders of her fate, but revenge. A lifetime of secrets unfold and Charlotte discovers that Joel hasn't been the only one watching over her all of these years.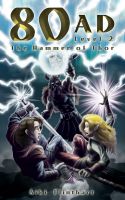 Title: 80AD – The Hammer of Thor (Book #2)
Author: Aiki Flinthart
ISBN: 9781466159266
Also get: 80AD – the Jewel of Asgard (Book #1) | 80AD – The Tekhen of Anuket (Book #3) | 80AD – The Sudarshana (Book #4) | 80AD – The Yu Dragon (Book #5)
Book 2 of the 80AD series sees Jade, Phoenix and their companions flung into the frozen wastes of northern Europe.
Here they must somehow reach Asgard, home of the Norse Gods, in order to steal the Hammer of Thor.

They are far from civilisation, snowbound, hunted, lost and on a deadline. If they don't reach Asgard in time, bad things will happen: Ragnarok – the end of the world. Unending winter, followed by hellfire and an almighty battle between the gods and giants.

If this world is destroyed, Phoenix and Jade die with it and their bodies, back in their own world, die as well.

Standing in their way are trolls, wolves, their old enemy Feng Zhudai and a new one – Loki, god of mischief and chaos.

To save this world and themselves, they must get to Asgard in time. Of course, it would help if they knew where it was. Then, somehow, when they do find it, they have to steal Thor's Hammer – and everyone knows that stealing things from Gods is a bad idea.
Purchase Links: Kindle (Free) | Smashwords (Free)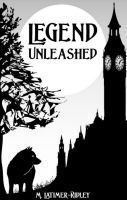 Title: Legend Unleashed
Author: M. Latimer-Ridley
ISBN: 9780957444508
When an infamous criminal is unleashed from his prison, it has consequences for everyone in Carwick. Temperance Levinthal in particular…

Temperance is satisfied with her ordinary life. Dealing with her eccentric, childlike parents is all the excitement she needs. That changes when Alastair Byron returns home.
After a failed matchmaking attempt by her father, sparks fly between her and Alastair-just not the good kind.
They are forced together though, when they are implicated in a grisly murder. Their search for the truth leads them to a secret world beneath Carwick, filled with werewolves, wizards and other magical faey.
However, uncovering the truth is far more dangerous than they'd ever imagined.

There are secrets within secrets.

Even Alastair may be more than he seems…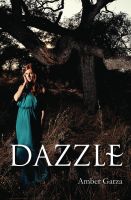 Title: Dazzle (Delaney's Gift #1)
Author: Amber Garza
ISBN: 9781301588565
Sixteen-year-old Delaney Scott possesses a special gift. Ever since she was a child she has known about her calling and the duty she's expected to fulfill. However, all Delaney wants is to be normal. That's why she is drawn to Sam. He can offer her the life she's always desired. Only Sam has secrets of his own. Secrets that are deadly. Secrets that can change everything.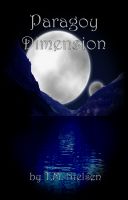 Title: Paragoy Dimension (Dimension #2)
Author: T.M. Nielsen
ISBN: 9781465737878
Also get: Dimension Shifter, I | Shadowmere, III | After the Dimensions, IV
Kyrin is forced by Daemionis to stay in Paragoy Dimension, but only after he sends her on a dangerous mission to retrieve the coveted seal of Carathis. While away, she befriends a creature that threatens to disrupt the peaceful life in the Valharan Castle.

Finn realizes that the Knights of Valhara have a grudge against the known evil, and he sets out to make sure Kyrin is treated as a noble. He starts to realize it's going to be a harder task than he first though, but feels indebted to her.

Alric struggles to understand why Kyrin stays with Daemionis. He and Sithias try to find a way to keep her in Paragoy, when they become afraid that she's about to shift out permanently. More nobles bring more conflict, and Alric's afraid it may be more than Kyrin can handle.
The following two tabs change content below.
Mary Grace
An avid reader who enjoys the company of books than her friends. Goes through everyday as a work slave by trade but in reality, works just to sustain her addiction with books. A busy bee who perfected the act of procrastination. Loves the smell of coffee but favors tea anytime of the day.
Latest posts by Mary Grace (see all)