Indie Craze (AKA the reincarnation of Covers & eBooks) is a Wednesday weekly post dedicated in the discoveries of free and/or cheap eBooks over Smashwords + Amazon. Indie authors deserves the highlight too for being awesome! Links are provided so feel free to download the book and share it with others.
- This post was supposed to go live the 19th but I forgot to schedule it properly so here you go guys, enjoy! -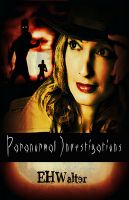 Title: Paranormal Investigations: No Situation Too Strange
Author: EH Walter
Pages: 174
ASIN: B006K43X90
Also Get: Paranormal Investigations 2: Will Work For Biscuits | Paranormal Investigations 3: Don't Open After Dusk
Leo Fey runs 'Paranormal Investigations' on behalf of her mad aunt Mildred, the problem is Leo doesn't believe in the paranormal and spends most of her time spying on spouses. Then, as her twenty fifth birthday draws closer, Leo realises the paranormal does exist – or so the zombies on the underground tell her.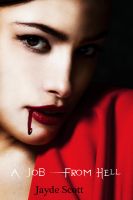 Title: A Job From Hell (Ancient Legends #1)
Author: Jayde Scott
Pages: 371
Also get: Beelzebub Girl, Book II | Voodoo Kiss, Book III | Dead And Beyond, Book IV | Forever And Beyond, Book V | Shadow Blood, Book VI
In a world of love bonds, rituals, dark magic, ancient enemies and immortals, nothing is as it seems and no one can be trusted.

Seventeen-year-old Amber enters the paranormal world by chance when her brother, Dallas, sets her up with a summer job in Scotland. Dallas has spied something in the woods he thinks could make them rich beyond their wildest dreams. But instead of finding riches, Amber unknowingly enters a paranormal race—and promptly wins the first prize—a prize for which many would kill. Soon, she discovers her new boss, Aidan, didn't employ her for her astounding housekeeping skills and he isn't who he claims to be either.

As the dark forces slowly conspire against Amber, her naivety and love for Aidan catapults her into a calamitous series of otherworldly events. With every immortal creature hunting for her, whom can she trust with her life?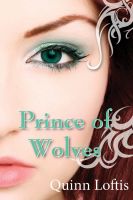 Title: Prince of Wolves
Author: Quinn Loftis
Also Get: Blood Rites, Book II | Just One Drop, Book III | Out of the Dark, Book IV | Beyond the Veil, Book V
Jaque Pierce was just an ordinary 17 year old girl getting ready to start her senior year in high school in Coldspring, Texas. When a mysterious foreign exchange student from Romania moves in across the street, Jacque and her two best friends, Sally and Jen, don't realize the last two weeks of their summer was going to get a lot more interesting. From the moment Jacque sets eyes on Fane she feels an instant connection, a pull like a moth to a flame. Little does she know that the flame she is drawn to is actually a Canis lupis, werewolf, and she just happens to be his mate; the other half of his soul. The problem is Fane is not the only wolf in Coldspring, Texas. Just as Fane and Jacque are getting to know each other, another wolf steps out to try and claim Jacque as his mate. Fane will now have to fight for the right to complete the mating bond, something that is his right by birth but is being denied him by a crazed Alpha. Will the love Fane has for Jacque be enough to give him the strength to defeat his enemy, will Jacque accept that she is Fane's mate and complete the bond between them?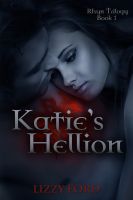 Title: Katie's Hellion
Author: Lizzy Frd
Also get: Katie's Hope, Book II | Rhyn's Redemption, Book III
Katie's having the worst day ever: she's been dragged down to the police station for abandoning her son, a cute kid with big brown eyes. Only Katie doesn't have a son. She's never seen the five year old boy in her life, despite the insistence of the police, her doctor, even her own sister. She thinks she's gone completely crazy until the five year old living in her house tells her his secret: he's a baby immortal, and his guardians were supposed to wipe her mind so she'd forget he didn't belong to her and raise him as hers. But Katie is immune to the power of immortals, and they don't react well to this discovery. Katie winds up in Hell, where she meets Rhyn, who recognizes her as an immortal's mate – and his key out of Hell.

Rhyn is a misunderstood immortal, the youngest of the seven Ancients, sentenced to Hell after accidentally almost destroying the world. Katie's immunity to immortals creates an opportunity for them to escape Hell, so he snatches her and flees. At first, Katie despises the man who treats her like a portable food source, until she finds out he's the only one willing and able to protect her from the dangers of the immortal world. Rhyn discovers that his little human has heart. With horror, he discovers she's not destined to be any immortal's mate- she's destined to be his mate. He has no idea how to care for someone else let alone control his power, but he must learn, as his little human is endangered by both good and bad immortals determined to use her to their advantage.

Warning: Young Adult fiction. Mature teens only.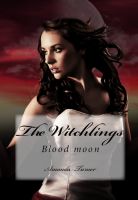 Title: The Witchlings Blood Moon
Author: Amanda Turner
Also get: Midnight Curse, Book I
For the first time in her life Roxanne had it all. A permanent home, her mother back in her life and her gorgeous boyfriend Luke. Little did she know that was all going to change. She was about to lose everything she held dear.

With the witch finders looming ever closer, can Roxanne defeat the Blood moon curse? Can she prevent death, possession and the five angels of hell? Will she ever be accepted as a true Elite?

For Roxanne, only one thing is certain. Her life will never be the same again.
The following two tabs change content below.
Mary Grace
An avid reader who enjoys the company of books than her friends. Goes through everyday as a work slave by trade but in reality, works just to sustain her addiction with books. A busy bee who perfected the act of procrastination. Loves the smell of coffee but favors tea anytime of the day.
Latest posts by Mary Grace (see all)